10 axle Hydraulic Suspension Extendable trailer
chinatrailers
2017-03-23T03:18:25+00:00
After sales Service, Technical Training and on-site Commissioning:
After the trailer arrived your site, ChinaTrailers will send engineer and technician to buyer's country, to supply the technical training to the operation persons. The main course will include illustration of the basic structure, hydraulic system, brake system and other parts of the trailer; refer to the corresponding chapter of the operation manual, to introduce the operation steps, noted items, security regulations, diagnosis and examination of failures.
On the training course, for the first time of assembly and commissioning, ChinaTrailers technician will arrange the trainee to participate, make them be familiar with the basic structure and assembly process, understand the location and functions of control handle, meters and various switches, understand various failure and corresponding solving measures. Under the guidance of our technician, the trainee operate the trailer themselves, to know well about the various functions of the trailer.
Spare Parts, Maintenance:
Besides the supply of ChinaTrailers factories and the internal sale from stock, we also looks after the spare parts sales and deliveries to external customers.
As part of a comprehensive after-sales service package, ChinaTrailers make sure to immediately send the requested trailer parts to the customer in need.
Our staff also provides qualified advise with the necessary knowledge of the product, in order to find the ideal solution for your requirement.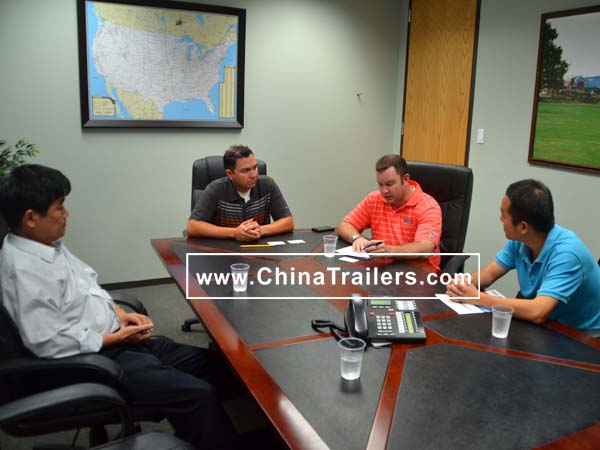 19 axle lines Goldhofer model Modular Trailer
Technical communication in Texas, United States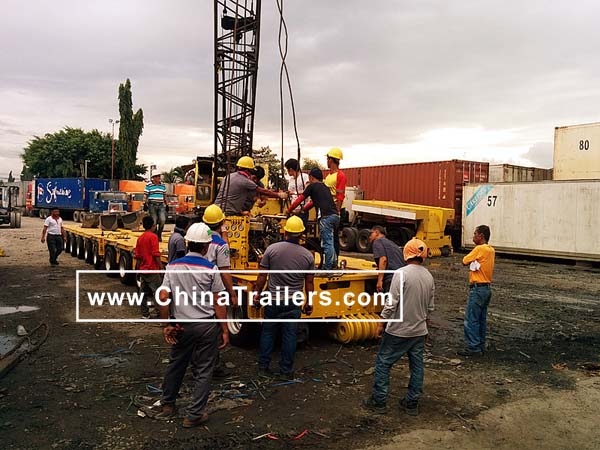 20 axle lines Modular Trailer and 180 ton Deopdeck
on-site Commissioning in Philippines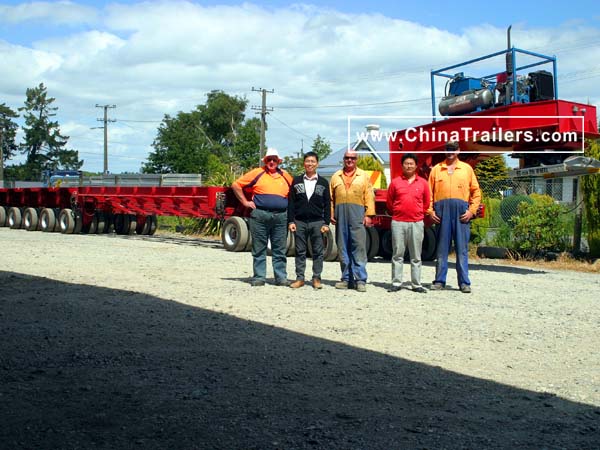 Gooseneck + Spacer + 8 axle lines Modular Trailer
After sale service in New Zealand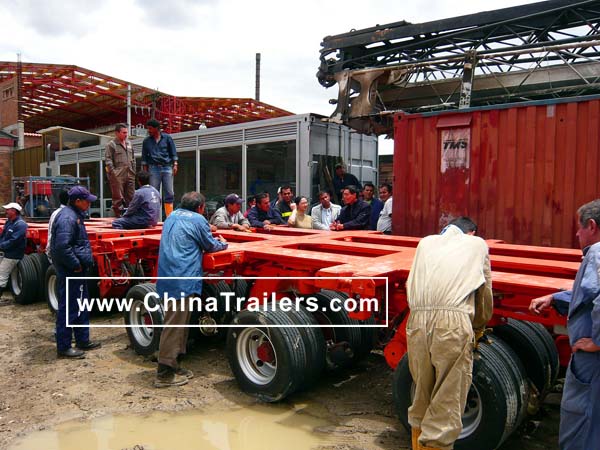 36 axle lines Hydraulic multi axle trailer
Technical Training in Colombia South America